When it comes to copywriting, I'm your Girl Friday, any day of the week.
I love working with words, ideas, and people to tell compelling stories. Only the right word will do. A good story is about so much than 'just the facts ma'am.' It has the power to do something. Whether it intrigues, entertains, provokes, or challenges - it must leave an impression...

As a PR consultant for 15+ years and copywriter, I have written branded content, blogs, bios, press releases, pitches, newsletters, video scripts, promos, social copy, ads, web content, and ghostwritten stories (which appeared in publications ranging from Forbes to The Hollywood Reporter).

I've worked on B2C and B2B content, with various agencies in Vancouver, New York, Los Angeles & London, both in-house and offsite—on a range of accounts within entertainment, tech, business, fashion, and lifestyle.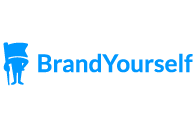 Want to see my portfolio? Get in touch!